Independent Sales Consultant
A growing software market in Nigeria, attractive profit margins on genuine solutions, great value for money and a chance of partnering with an innovation driven business are some reasons to become an Independent Sales Consultant with Concept Nova.
Concept Nova, a member of the Concept Group, is a reputable indigenous software development company delivering core IT solutions and services, bespoke software applications services whilst creating value for clients at affordable cost. Some of our innovative solutions are Fleetrak, Fuel Manager, StockNova and Nova Soft HRM.
We have made one of our valued products FleeTrak™ more accessible to our clients and business partners. FleeTrak Pro™ is a smart software application designed to help organizations manage fleet maintenance, control operational costs, manage assets and fleet administration. No more manual documentation that consumes time, waste scare resources and is sometimes inaccurate. FleeTrak Pro™ offers a cost effective, efficient and timely software alternative to the rigours of manual fleet management. Based on web technology, our software gives real time online information to fleet managers. We guarantee all our solutions and improved results are usually reported within the first month of use. FleeTrak Pro™ is good value for money.
The Opportunity
We offer unique opportunities for entrepreneurially minded individuals, independent business consultants and organisations. As a growing business with an increasing client base, we are recruiting independent consultants to partner with us and create value. We are passionately focused on creating wealth for our business and partners. We aim to get our products into every office in Nigeria and build a strong national brand.
Independent Sales Consultants (ISCs) form part of our core overall business strategy. They are involved in our business and are able to penetrate new markets and build on existing ones. They work effectively to ensure that our unique software products are available to clients everywhere.
Levels Of Opportunity
To reward our ISCs, we have four different income levels. We offer compelling scales of rewards based on commitment to sales, backed by marketing support and business support from us. ISCs, can grow from one level to the order as earn more on they generate.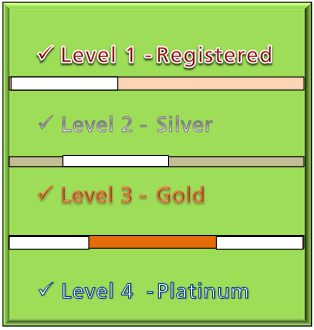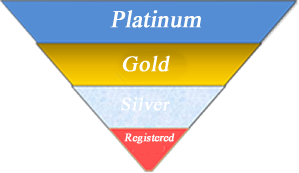 ISC Value Proposition
ISC Level
Expected Sales
(Fleet Number)
Percentage of Total Sales
(Incentives %)
Basic
100 (5 - 100)
12.5
Silver

250 (101 - 250)

15%

Gold
500 (251 - 500)
17.5%
Platinum
Unlimited (501 - Unlimited)
20%
Earn from N4, 500.00 – N100, 000.00 and more in one calendar month!!! Earn over N1million in a year, gain financial freedom.
It is very simple:
Log on to www.fleetrak.com and follow the ISC links.
Find a business opportunity from your existing network, where an organisation is in need of FleeTrak Pro™. As soon as they make a purchase and you are successful in closing the deal, then you are due a reward based on the total value of the transaction. ISCs are rewarded on a monthly basis.
Only registered opportunities will be due a fee.
Product information is available on this site (brochure and online demo) as well as staff support. The Independent Sales help desk is available during working hours 7.45am – 5pm, Mondays till Fridays to take your calls, answer questions and offer assistance as necessary. Our sales team is also happy to join you in the negotiation process as the need arises.
There are payment options available for reward and after registering as an ISC you can choose your preferred option.
Payment is made per sales or monthly based on the total value of sales. ISCs can monitor this online and add their sales to their account. The system calculates the reward band and payment due. Payment is made on the last day of each month.
The Independent Sales helpdesk respond to any inquiry within 24 hours during working days and request made after 5pm on Fridays will receive attention first thing Monday morning.
Register
Kindly follow the link below and Register. You will receive a confirmation from us and you can get started. Remember the key to becoming a successful ISC is having a passion for selling our quality products across your business network and earning additional income. You can be a Platinum ISC month after month, it is hard work but you can do it.
We operate a simple payment structure to ensure that your reward is received as at when due. Clients pay for the cost of acquiring any of our products into our account given to you. As soon as we receive payment you will be notified.
Once you close a transaction and payment is received by us, we will start immediately to process your reward and add to your ISC account. Your reward will be paid cumulatively at the end of each month through an online bank transfer.
Always remember to notify us at the end of all transactions to enable us monitor Client payment and process your reward.
If you require more information, please can our help desk on +234 70 4500 3441, or send us an email ISC@concept-nova.com.
Frequently Asked Questions
What does ISC mean?
Answer: Independent Sales Consultant for Concept Nova.

Who can register as an ISC?
Answer: Any entrepreneurially minded individual or organization.

How can I register?
Answer: Kindly follow the 'Register' link on left side menu of this page and click on the register button.

How do I qualify for each level?
Answer: You qualify for the different levels based on the value of sales; please check the value as stated on this website.

Can I grow from Registered ISC to Silver, Gold or Platinum?
Answer: Yes. We encourage you to grow into different levels every month and we will provide all necessary support to help you achieve this goal.

Can I look for clients outside Lagos or are sales limited to Lagos alone?
Answer: Yes you can. Our software solutions can be used in any business location.

How long can I remain an ISC?
Answer: We encourage our ISCs to partner with our business on a sustainable long term basis to enjoy maximum benefits, grow with us and reap the rewards. We are in business for the long haul.

How do I receive Payments?
Answer: Your payments will be made within 48 hours of receiving payment from the Client. There are different payment options available and you are able to cash out immediately or store your reward and cash out on a monthly basis. We encourage you to look at the list of our partner banks and choose the most convenient for you. Payments are done through bank transfer.

Are there any benefits of cashing out on a monthly basis?
Answer: Yes depending on your choice. Cashing out monthly would mean that you have a monthly savings that you can rely on at the end of each month. This can help with your personal financial planning.

Should I collect the money from the Client after a transaction?
Answer: We strongly encourage you to give Clients our account number available on request at the beginning of the transaction. As soon as we receive payments, we will notify you via email, telephone call or text.

Are there training programs available to ISCs?
Answer: Yes. We offer online training for our ISCs. Kindly check the online training link on this website.

Can I visit any of your offices if I have questions and require support from your team?
Answer: We have a dedicated help desk for our ISCs from Monday – Friday 8am – 5pm. You can email us at isc@concept-nova.com and your enquiry will receive utmost attention. However, should you still require further clarifications after speaking with your Independent Sales Manager; we will schedule a meeting with you at our office. Should you have any further questions, please call your ISM on 070 450 03441 or email at isc@concept-nova.com.
-->